Fear of the Dentist is Nonexistent at Wickham Dental Care
Patient anxiety immediately melts away at the entrance, distracted by stanchions and the red carpet rolling right up to the welcoming reception desk. Both new patients and returning members of the Wickham Dental "family" are quickly embraced by a spa-like aura of wellness that immediately envelops them. All of the traditional sounds, sights and aromas that conjure fear are missing.
The cheerful, bustling staff anticipate patients' arrival, specific needs and questions. They are an outreach of Dr. Kumar and breed confidence just like he does. They have answers to patient questions and are well-trained to minimize concerns and maximize comfort. Patients are VIPs in this multiple -dental -services "Preserve."
The Wickham reception area is the "Oasis" of the Preserve. Spacious, contemporary, uncluttered and comfortable, it is replete with hot and cold beverages, but one does not long linger admiring the décor; the Wickham team is dedicated to punctuality and patients are generally seen for dental treatment right on time.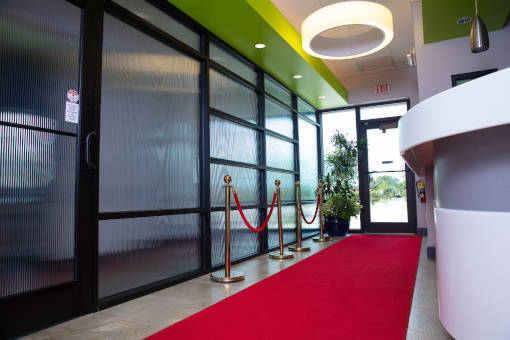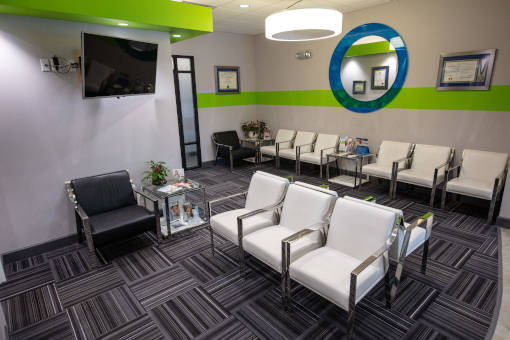 Art and Science Meet Your Smile At The Wickham Dental Care and Implant Preserve
Ongoing education and research propels innovation at Wickham. Dr. Kumar is driven to consistently seek the emerging science that provides patients with the best dental solutions possible, but he is equally dedicated to esthetics. Patient satisfaction is "key" at Wickham and this team understands that today's discerning patients require not just healthy dental function, but also smiles that are natural, facially appropriate and attractive. The best smiles are distinctive for every patient. They require conversation, planning, and the mutuality between doctor and patient that results in everyone's expectations being precisely met.
Expect a Comprehensive Menu of Services
All dental needs can be met at the Wickham Dental Care. Patients seek continuity of care coordinated by a team that has broad vision about their requirements. They appreciate all dental services taking place in the same facility and the value of critical information remaining under one roof.
The only thing "routine" at Wickham is the pursuit of excellence.
The brand new Dental Implant Preserve showcases Dr. Kumar's commitment to stand at the head of the class with technological precision, instrumentation, and patient comfort. When a dental implant procedure is performed in an ideal sterile environment and the patient is relaxed and confident, treatment time is shortened, invasiveness is minimized and healing is faster.